Lions exude power, strength, and charisma in their every movement. Yet despite seeming to be an untouchable apex predator, lions are in danger. Over the last 25 years, their populations have declined by half across the continent—which is why this #GivingTuesday, on November 27, we urge you to join the global giving movement, and give to lions. The process is simple.
We aim to raise $10,000–enough to fund a new lion conservation project in Africa. In order to do so, the LRF will launch our #GivingTuesday campaign on Facebook on November 27, with a goal to raise $2,000 by midnight. If we succeed, a generous donor will contribute an additional $8,000, bringing the grand total to $10,000. With your support, we are confident we will meet our goal. Learn more on how you can share our fundraiser or create your own for the Lion Recovery Fund through these step-by-step instructions. You can explore our current projects here to see examples of the projects we fund.
This holiday season, help the Lion Recovery Fund and fellow lion supporters in creating a safer future for lions.
Download our #GivingTuesday toolkit.
Right click to save our #GivingTuesday images.
Facebook Cover Photo:

Facebook Posts: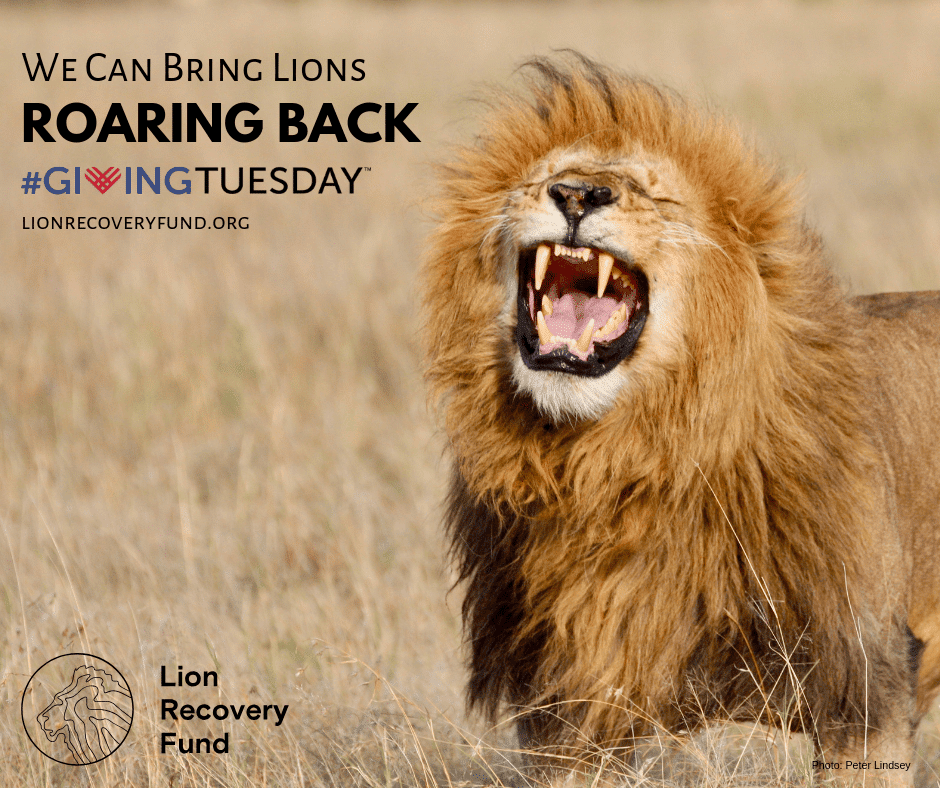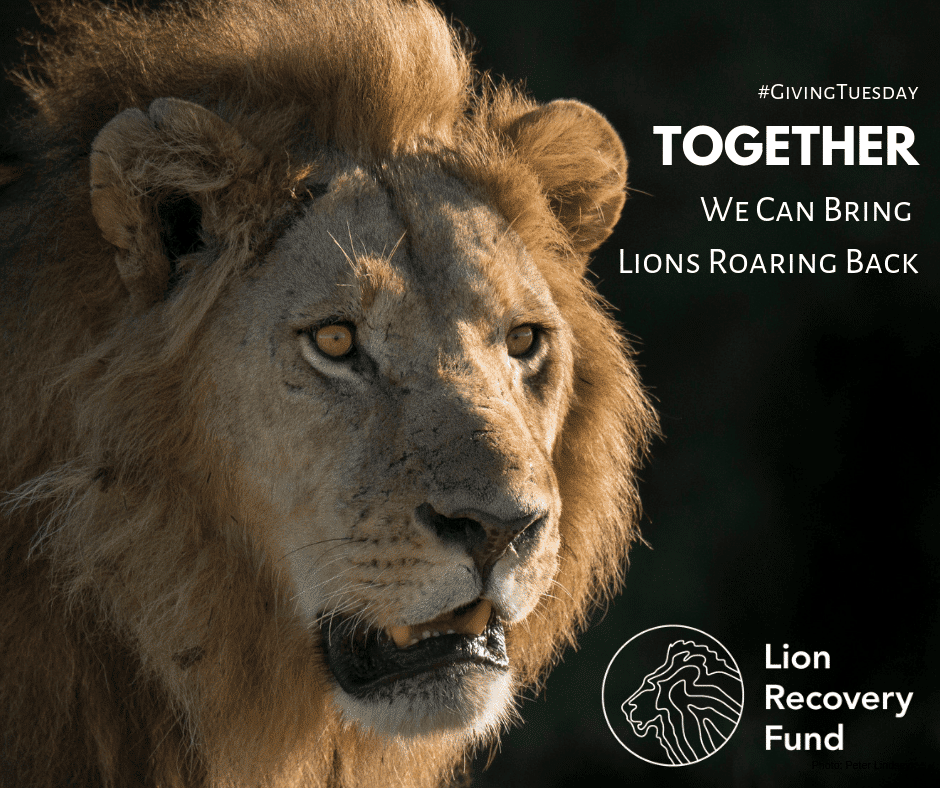 Instagram: