Mozambique's Limpopo National Park is greatly affected by bushmeat poaching. Greater Limpopo Carnivore Program works within this area to protect the remaining lions in the park and their prey with the help of their Limpopo Lion Protection Unit. A few weeks ago this unit had a huge success:
"Recently the Limpopo Lion Protection Unit team removed and destroyed poisoned meat laid in a manner suggesting it was targeting carnivores.
Sadly some birds of prey did feed upon the meat poisoned with 'Temic' and died.
A mere few days after the bait was removed, the team found signs of the large Shingwedzi pride passing through the poison site.
This pride occupies a territory covering South Africa's Kruger National Park and Mozambique's Limpopo National Park.
Safeguarding them, and other transboundary animals, from targeted poaching is pivotal to ensuring the Limpopo National Park lion population recovers.
This photo was taken in Kruger National Park as the pride fed on a buffalo – safe, content, and wild."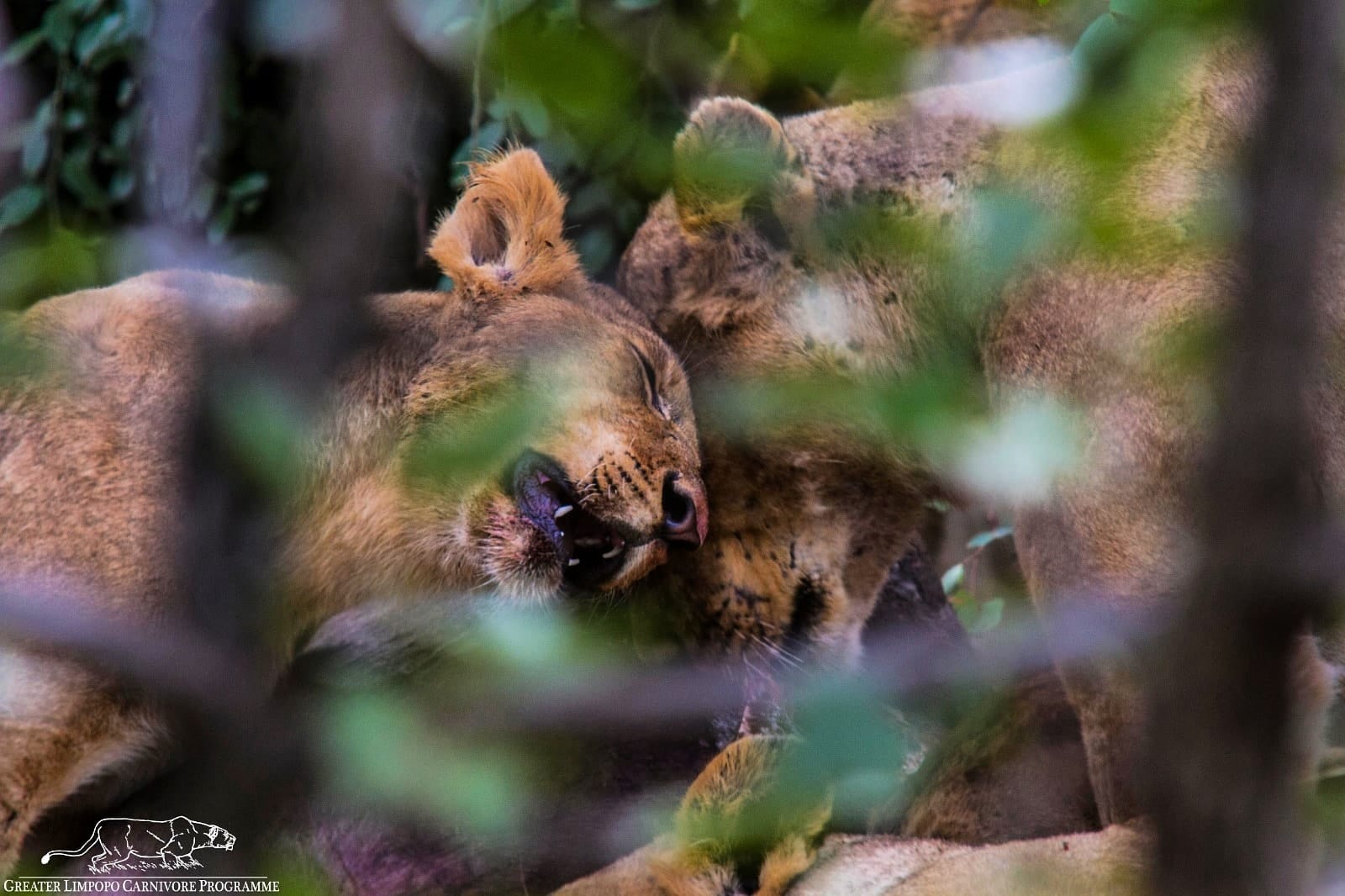 Over the long-term, this project will provide significant protection for lions across large swathes of the Mozambican side of the Greater Limpopo Transfrontier Conservation Area—making this area a stronghold for the species once again.
Learn more about our support of this project here.