Lions are in crisis—half of all wild lions have been lost in the past 25 years with as few as 20,000 remaining in Africa. Halting this decline of lions and bringing their numbers back to stable levels is going to take a coordinated global effort, but we believe lion recovery is possible.
In May, the Wildlife Conservation Network teamed up with the Disney Conservation Fund to host an unprecedented gathering of lion conservationists, philanthropists, and other specialists at the Lion Footprint Forum—the first meeting of its kind in 20 years. The goal for this meeting was a simple but critical one: unite the lion conservation community around concrete solutions to recover lions across Africa.
Emerging from the Forum was a set of shared declarations for lion recovery, developed by the more than 80 conservation experts and thought leaders from 16 countries. Thanks to their participation, the lion community will now, for the first time, be sharing these messages in one voice, communicating their cause to the world.
Join us in adopting these Declarations and help us spread the word. Please contact us if you would like your organization added to the growing list of groups adopting the Declarations to Recover Lions, and help us #ProtectthePride to ensure a brighter future for Africa's lions and the people who share landscapes with them.
   Declarations to Recover Lions
We agree lions are in crisis and half the lions have been lost in the past 25 years with as few as 20,000 remaining in Africa. Our shared commitment is to ensure that both wild lions and the African people who live with them thrive.
We recognize that the Presidents and leaders of the African countries, and the communities who live with lions, are the custodians of African lions for the world.
We recognize that lions are national and global treasures.
We know that recovering lion populations is possible.
We will work to: 
Stop the Loss – We must protect lions, their prey and their landscapes.
Reduce the Cost – We must reduce the burden on people living with lions in Africa.
Unlock the Value – We must recognize and magnify the cultural, economic and ecological benefits lions and their landscapes bring to communities, national economies and the global community.
Download the Declarations in your local language
[Amharic] [Bemba] [Chewa] [English] [French] [Kiswahili] [Lozi]  [Portuguese]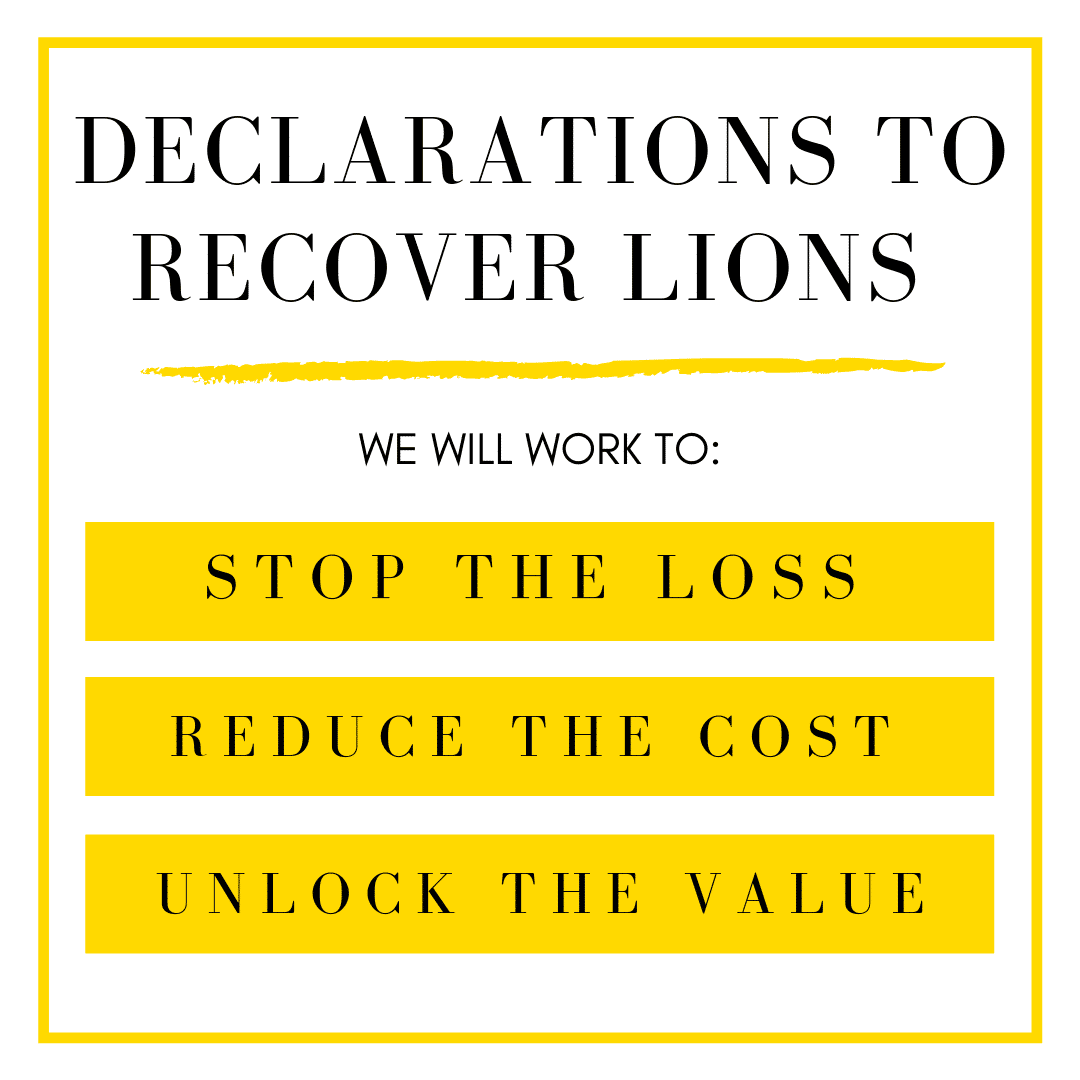 Click here to see the organizations who have adopted the Declarations